We don't make up packages and force-feed them to our customers… we care for you and your car properly.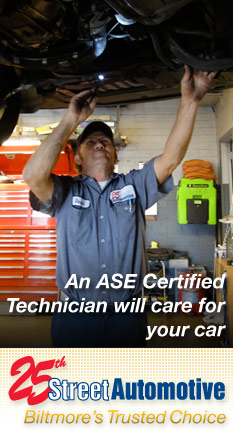 What is common to pretty much all of the different cars, light trucks, SUVs and vans at the major service intervals is:
Test drive.
An oil change.
Tire rotation.
Lubrication.
And most importantly, a comprehensive inspection.
The results of that scheduled maintenance inspection and a review of your car's specific equipment will help us determine what, if any additional steps are required.
You see, you shouldn't be subjected to whatever a repair shop wants to sell you. You should have the care of your vehicle designed to fit you and your needs. Not someone else's.
We suggest you drop off any records of what has been done in the past so that no service is performed prematurely or unnecessarily.
We'll report back to you with the "what"s, "why"s and "how important"… and let YOU decide.