O
ur trained and certified staff makes it certain your auto will be serviced and repaired by experienced car mechanics.
C
omments from Our Crew:
I've been in the automotive industry most of my life. Mainly fleets, machine shops and some wholesale sales. I didn't want to be in the retail repair part of the industry due to: I didn't think that part of the business had my ethics and ideals. But, as life takes us, I needed a new job and could not be out of work raising 5 children at the time. That was 14 years ago and I can say I was wrong. 25th Street Automotive and the parent company (Guido's Auto Service Center) has been the best place I've worked. Not only are their ethics and ideals in line with mine, the doing what's right exclusively is the only way we do business. They stand behind me in my work and personal life as well, changing schedules and work load to allow me time off for cancer treatments in 2009. I'm going to be fine says the doc. I've put 2 children through college and I have a good life. I plan to retire here.
-Bill Hightower, Service Advisor
I have been with 25th Street Automotive for about a year now and what I have experienced is what you find at very few repair facilities. Each person that works here is outstanding and knowledgeable as an individual, but as a team they perform even better. All the employees here are single minded to giving each and every customer the best experience they can provide, every time. No one holds back assistance, experience, or the wisdom they have in their heads from anyone else. 25th Street Automotive is a shop where I am proud to work and a shop I would feel comfortable sending my friends and family to even if I were not there. It is no wonder they have such a base of regular customers and the great number of referrals I see all the time.

-Allen Applbaum, Master Technician
Ron, Scott and I can remember a different Tony. Wow, how children can change a person's priorities! One thing that has not changed is Tony's dedication to attract and retain high quality employees. From a lucrative benefit package, continued paid training, from technicians to service advisors and managing owners. Tony mandates that employees set personal and financial goals and will help employees in any way he can to reach them. This all results in a very small turnover rate. At 25th Street Automotive, customers can almost guarantee that the technician that serviced their vehicle 5, 10 years ago is still servicing it today. All employees show a very high ethical and moral standard to vehicle repairs and customer care. We do not just strive for good quality, but for perfectionism. When something goes wrong (and it can and will) managers, service advisors and technicians (whom take it very personal) work together to solve problems to the customers best interest and least expense.

-David L. Hoffman, Master Technician
Your Experienced Car Mechanics & Support Staff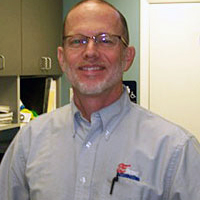 Bill Coniam, A.A.M
The Manager / Net Owner and face of our 25th Street location
Bill has been a part of the auto industry for over 36 years and drives his own drag race car. He has been married to his high school sweetheart (Cyndi) for over 35 years and is the father of 2 grown boys. Active in community service, he serves as Minister of the Word at his church. He is ASE Certified as a Master Technician, Advanced Level Specialist and Service Consultant and has also graduated both Landmark Education and Dale Carnegie training.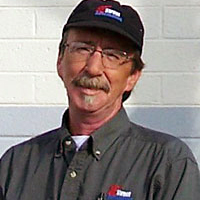 Bill Hightower
ASE Master Technician and
ASE Certified Service Consultant
Bill is a long-time ASE Master Technician as well as ASE Certified Service Consultant. The father of three has 16 years of service to our organization and his sharp skills make him the go-to guy for staff members for multiple shops. He has two college graduates and one in high school.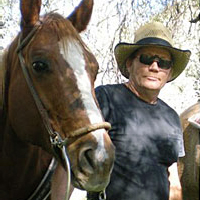 David Hoffman
ASE Master Technician and
Lead Diagnostician
David is an ASE Master Technician, Advanced Level Specialist and is Lead Diagnostician at the 25th Street location. He not only had a 4.2 GPA earning his Automotive Technology Degree, but is a Real Cowboy too: yep he "owns the horse, not just the hat". David has offered to have the Detour Co. out to have a chance to ride his family's horses and has plans to involve the shop in the "adopt-a-highway" program. He's served with us for 16 years. In his off time you'll find him camping and trail riding: "Give me the wilderness!"
Mike Villarreal
ASE Certified Technician
Our newest Technician is a well-trained UTI graduate who is now ASE Certified. He's married and enjoys occasional skateboarding and playing guitar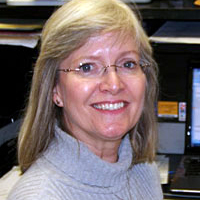 Cyndi Coniam
Bookkeeper
Somehow balances doing our bookkeeping here on Wednesdays and still manages a financial advisor's office in Scottsdale, the house… and Bill's racing team. She has retired from public service after 32 years where she was a respected and recognized manager and brings a great deal of new perspective to this small business.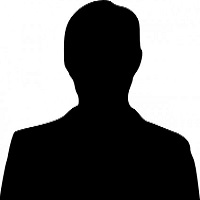 Javier Bustamante
Apprentice Tech
Our Apprentice Technician, Javier is completing his technical and customer service education while wearing lots of hats around the shop. You'll likely get a ride to work from him these days.