People don't like having an emission failure, but they love having us take care of their car for them. Like other shops, we test and repair emission failures. But that's where the similarities end.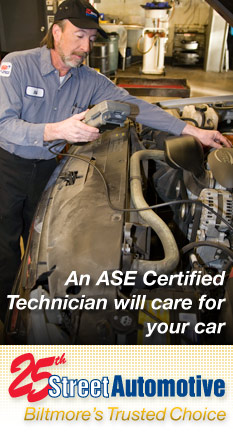 We have state-of-the-art equipment and years of training and experience… to use it properly, getting you the answers you need. Once our test procedures have found the source of the problem, we'll call and explain what we have to do next and provide you with an accurate estimate of time and cost.
After we repair your car we will re test it and even take it to the emission station for you (time permitting), so that you are assured a proper repair and you don't have to wait in line.
From gas caps to control valves and computers to fuel vapor leaks your ethics award winner has the solution to your emission failure!